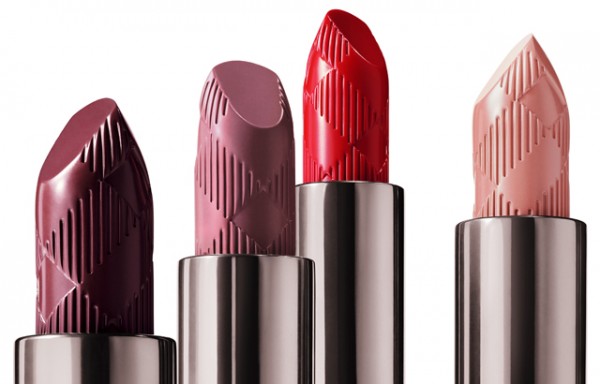 Burberry Kisses is a brand new formula of lipstick from Burberry.  Like all the Burberry lip products, this one is easy to wear because it's so emollient, but it's meant to give you buildable coverage, and on that end it delivers.
Burberry Kisses lipsticks come in 28 colours, from nudes to bright reds.
What I love about the lipstick is that it is so smooth and feels like butter on the lips.  It's ultra-moisturizing and makes for healthy glossy lips.  This means that it doesn't last a long time, but it looks fantastic when it's on.  The coverage really is buildable.  Two or three coats give you full coverage which is great, and one coat is nice if you want a quick slick of colour.  The lipstick feels almost like a lip balm.
Burberry Kisses will be available on Burberry.com, TheBay.com at Nordstrom Chinook Centre (Calgary) and selected Burberry stores from March 2015. It will also be available at Richmond Hudson's Bay (B.C.) as of April 2015.