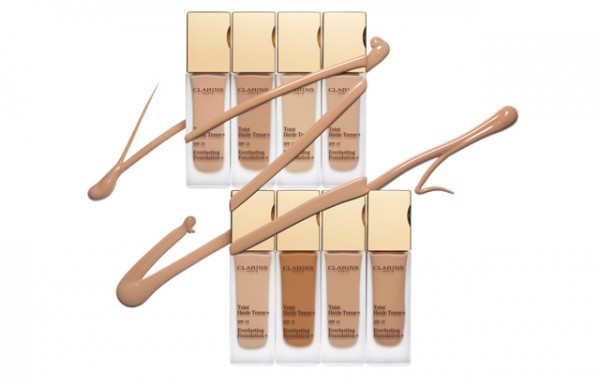 Clarins new foundation lasts and lasts, but unlike a lot of long-wearing foundations it's different in that it has an amazingly smooth silky soft feel.  It goes on thin and sets to an almost skin-like texture quite quickly. 
The foundation also comes in 10 colours so that there are options for almost every skin-tone.  I got 110 Honey which dispenses as a lovely warm golden shade, but unfortunately blended out as having a pinkish/grey cast that might have been due to the SPF in the foundation.  
If you head to the Clarins counter, be sure to try the foundation on just a small portion of your face and then head out into sunlight to see if it's a match.  
$41 at Clarins counters.