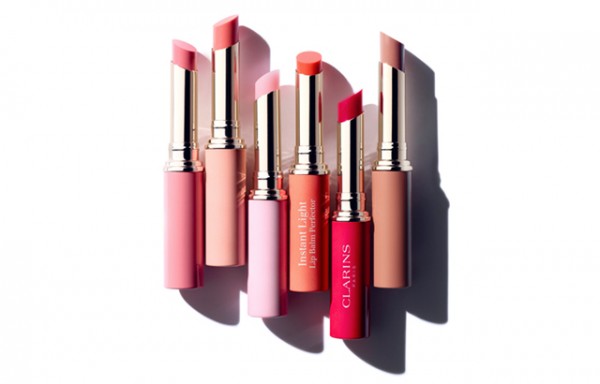 Makeup these days has to do it all: it has to look natural, cover, conceal, and it has to work as skincare too.
This Spring Clarins launches the Instant Light Lip Balm Perfector. Part lipstick, and part lip balm, this product is a little like Dior's Rouge Baume which is also supposed to hydrate while adding sheer colour to the lips.
Of course, like other products the Clarins Lip Balm Perfector is less balm and more lipstick. It offers a light wash of colour while remaining comfortable on the lips and working as an emollient lipstick. Just keep in mind that it feels like a balm but works more like a lipstick.
Available in rose, coral, "my pink", orange, red and rosewood, there's a colour for every makeup story.
What I love about this balm/lipstick hybrid is that it's not overly shiny and looks natural on the lips. My favourite colour is Rosewood, which is a my lips but better colour. My Pink wasn't dark enough for the look that I love, but the bright orange and red are also beautiful.
This balm is slim and on the small size, and it's nice to slip into your makeup bag. Pick it up at your local Clarins counter now.