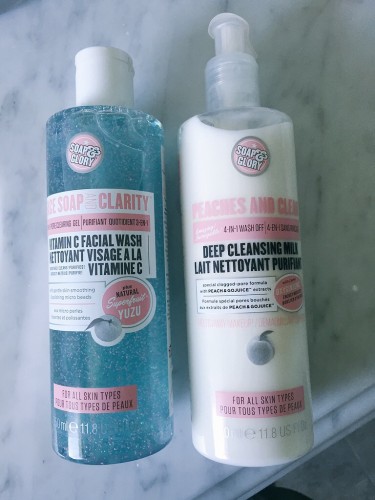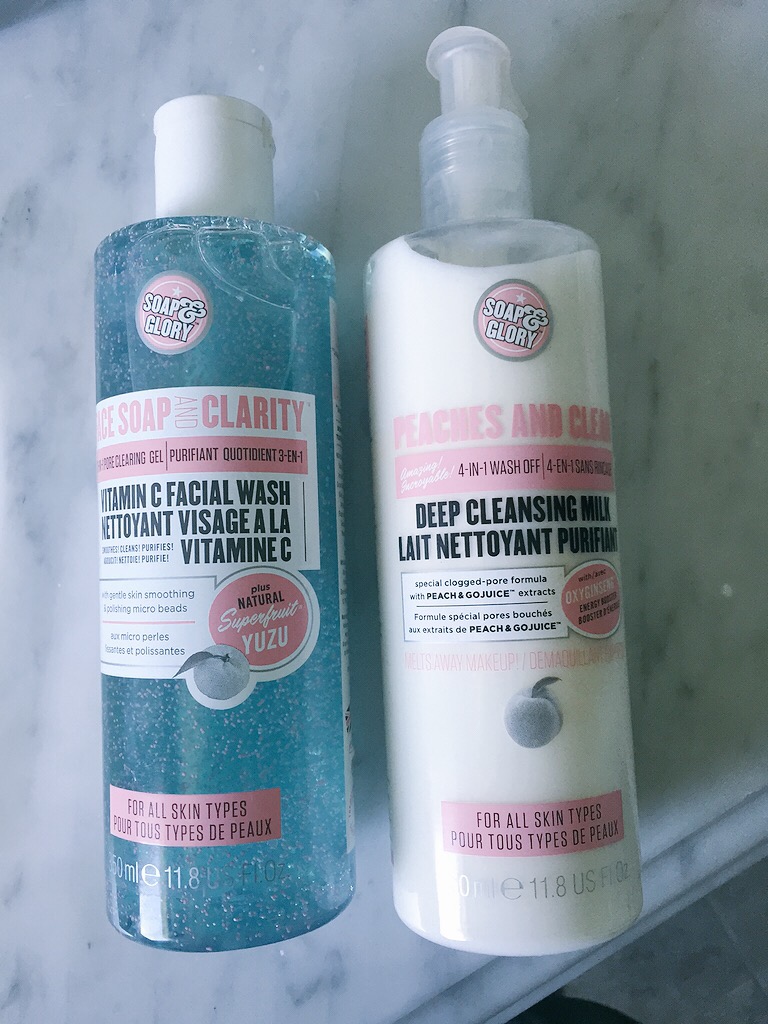 British beauty brand Soap and Glory comes out with two new cleansers this summer: Peaches and Cream Cleansing Milk, and Face Soap and Clarity.
Both cleansers are strongly scented – something the brand is known for – and they smell great: powdery and floral at the same time.
Peaches and Cream is pretty much a traditional cream cleanser: it's awesome for taking off makeup because it really melts everything and then emulsifies with water when you rinse your skin.  Like most cream cleansers, it can leave a bit of a residue on your skin, so it's best for people with dry skin who like that extra layer of moisturizer left on their skin after cleansing.  It's definitely not thick and heavy like some cream cleansers, and mixes with water very easily.  I like using it on wet skin, but you could also pump it on to a cotton pad or makeup wipe, and wipe away your makeup very easily.
Face Soap and Clarity is the cleanser that's for those of us who like a squeaky clean face.  I use this after using Peaches and Cream and I get really clean skin. The small amount of exfoliating beads in this face wash are pretty to look at, but don't add anything in the way of exfoliating, making this a pretty basic face wash – but I think that's ok.  Basics when it comes to cleansers is great, because really, all you're looking for is for something that will take your makeup off easily and without leaving your skin too dry, and this does the job.
Pick up Soap and Glory products at Shoppers Drug Mart!