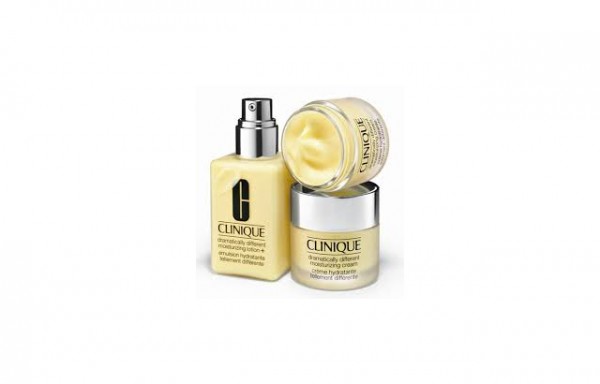 I'm back after a four week vacation and I have to say that I feel rejuvenated.  In four weeks, we've come into fall and so I've had to change some of my skincare to something more moisturizing.
It's timely that Clinique has come out with a more moisturizing version of their Dramatically Different Lotion.  The new formula is rich and thick so that it stays on the skin and helps keep moisture in.   It looks and feels almost like a body butter.  Because it absorbs so well, this cream is great under makeup.  Because it is so moisturizing, it does leave a bit of a sheen on skin but this helps keep dry spots hydrated.
Like everything in the Dramatically Different line, this lotion is fragrance free and a pretty basic formula so it's great for sensitive skin.
Available in 30ml and 50ml sizes; $18 and $32 respectively.