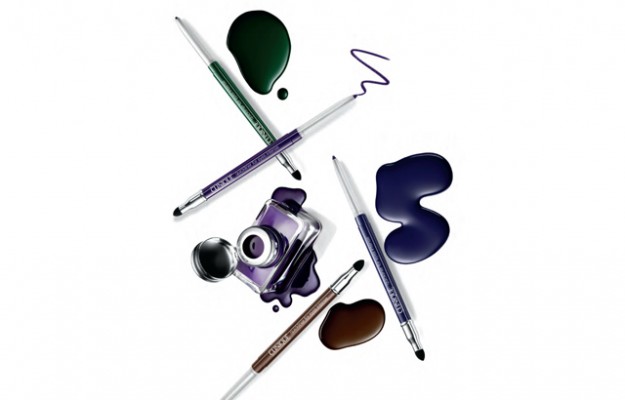 Allow me to wax rhapsodic for a second, because nothing is harder to find than a good eyeliner. It needs to be smooth and easy to apply so that it doesn't harm the delicate eye area. It needs to have a nice dark colour if it comes in black so that lashes appear longer. And it needs to last the whole entire day without smudging. For some reason, this can seem like asking for a lot.
If you've had trouble finding your perfect liner, you should check out Clinique's new Quickliner for Eyes Intense.
Intense dark colour? Check.
Smooth application. Check.
Long-lasting. Check check. Even on my oily skin this lasted the whole entire day. It lasted through watery eyes that suffered because of spring weather, and through a bit of rubbing.
The best part though is that you can get this flawless finish in black, charcoal, plum, navy blue, chocolate, and ivy. All the colours verge on black but they aren't so they're major for adding a bit of drama.
Also: no sharpening required, and the line is precision thin without any breaking.
Pick them up for $19.50 at your local Clinique Counter.