Ease of use, non-sticky, and clear are what I'm looking for in a good sunscreen, and in past years, I've added Coppertone to my sunscreen roundup.  Coppertone ClearlySheer sunscreen is one that's been in my options since it came out a couple of years ago, and in fact, I've written about it here and here.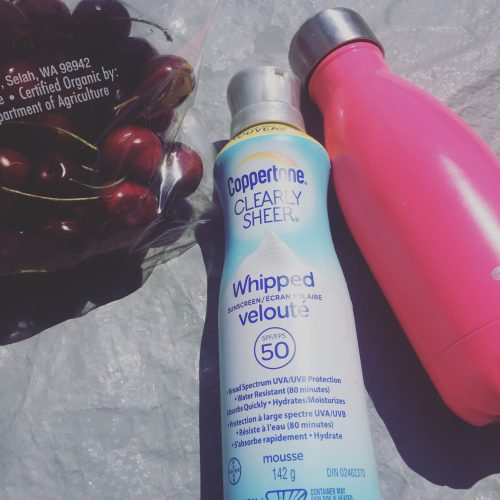 Now, the sunscreen comes in a whipped format for the body and yes, it's a great reminder that the best sunscreen is the one that you're going to use, because this sunscreen is easy to keep applying and applying.
This SPF 50 sunscreen has a whipped mousse-like consistency that's creamy, not foamy, when you mix it into your hands.  It rubs into your skin easily and isn't sticky or greasy thanks to the addition of powders that make the usual greasy texture feel smooth and soft.
It also has UVA/UVB broad spectrum coverage, and it's water resistant for up to 80 minutes.  I didn't notice it run when I was in the water, but it's good to know that this isn't waterproof, so there should be some care taken when you're in the water.
As always, no matter what the SPF, it's best to reapply as often as every 30 minutes to ensure coverage.  Find a sunscreen you like and apply often!  This one went on so smoothly that reapplication was a breeze.
$9.97 and available at mass, drug, and grocery retailers across Canada.