Oud or Agarwood has an earthy woody but warm scent and has been the "it" ingredient in perfume for a few years now.  I've stayed away from it for the most part because the oud found in most perfumes is quite warm and sweet, and sweet scents are just saccharine on me.  Real Oud isn't quite so sweet but it's still warm.  I've smelled it in Indian incense before, and it's a scent that instantly makes me feel comforted.
Now imagine that you're an early-20th century princess who's well-traveled and for your personal scent, you choose something with classic floral heart, but also with a touch of mystery by having oud as a base.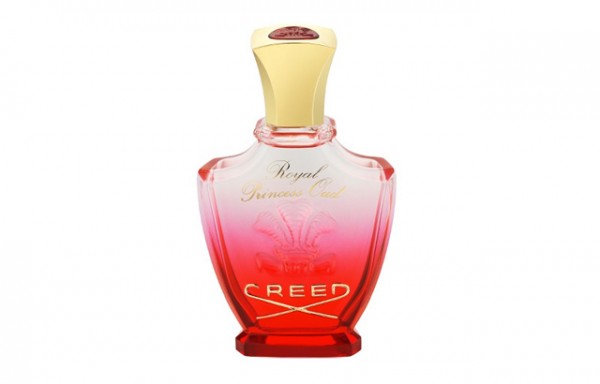 Creed's new Royal Princess Oud was inspired by the sketches of 20th century clothing in the Creed vault.  It's a fresh scent that has notes of Iris, rose and violet.  The floral heart is surrounded by a woodiness, thanks to base notes of sandalwood, and other woody resins extracted from plants much the way that oud is.
Like all Creed scents, this one is long-lasting and scents the air around me too.  It has strong sillage – it wafts off me – and I absolutely love that.  I love that my closet slightly smells like it because it scent has lasted on my clothes.  One spray is more than enough for me, and even though I've been wearing this scent every day I haven't gotten used to it yet, which is testament to how interesting and unique it is.
The scent is feminine and yet still modern thanks to its initial coolness.  It never really gets too warm, and it doesn't get sweet the way that other oud scents do.  I think that's because Creed has used other resinous scents instead of just oud, and so there's a woodiness that's rich and interesting along with the floral heart that keeps it feminine and sparkly.
You can find Creed perfumes at Holt Renfrew, Harry Rosen, Saks, Nordstrom, and La Maison Ogilvy.  You can also order it online.
$260 for 1 oz, $385 for 2.5 oz, and $670 for 8.4 oz.