Dior's latest innovation is to create eyeshadows that have skincare ingredients already in them.  The ingredients promise to lift and brighten the eye area with continual use.  Active ingredients include Hyaluronic acid spheres and vitamin E that fell in lines and decrease puffiness by hydrating the eye area.
The palette had me intrigued because each one contains a Universal Base at its centre which is said to be packed with 40 times more skincare ingredients than a classic eyeshadow (what they mean by "classic" is not known).  Of course, when I think "base" I think Primer and that's how this base is meant to be used.  It's essentially a cream to powder formula in a very light colour.  The best way to apply it is with a synthetic eyeshadow brush since it starts off being super creamy and using your fingers can make it get everywhere but where you want it the most.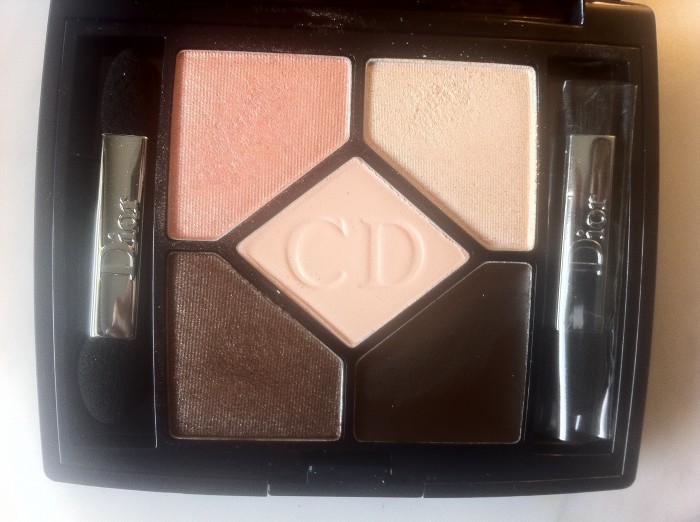 The base does make eyeshadow show its true colours, but unfortunately it won't do much in the way of creating crease-proof colour or improving shadow longevity.  The base lacks Isododecane as an ingredient, and that is what makes all the primers work so well.  This base is essentially a mix of silicons and wax and that's why it's not the best at improving shadow wear.  I did like using it to highlight since it's got just a touch of shimmer and isn't overly frosty like most highlighters can be.
The palettes also include their own highlighting eyeshadow, a cream liner/brow definer, and two other Serum-Shadows that are super soft powders and easy to use like most Dior shadows are.
The palettes come in 4 colours – Ivory, Rose, Grey, and Amber. Each provides enough colours to create a natural or dramatic eye, and because of the liner, are great everyday palettes or fantastic for travelling with.  The pictures above are Lifting Rose (1st) and then Lifting Amber.
Pick these up at Dior counters for $63.