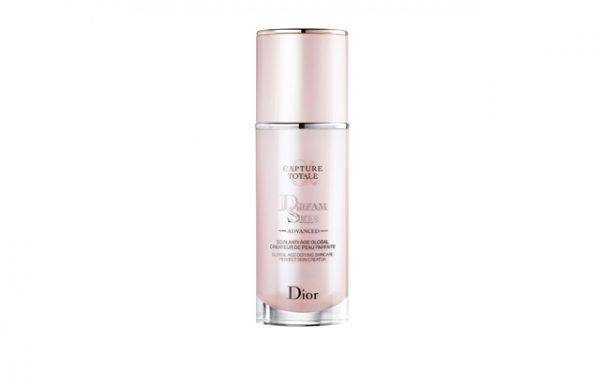 Oh, how I wish that I had skin so good that all it needed was a little moisturizing, mattifying, glow, and that's it.  Alas, I am a regular foundation user, and I just can't quit using foundation. 
But, as it happens, Dior's new Capture Totale Dream Skin Advanced Perfect Skin Creator is perfect for using as a primer too.  
Dream Skin tries to truly give you dream skin.  It works as a light moisturizer, smoothing skin and softening wrinkles.  It has superfine glowing pigments in it making skin appear brighter and more glowing, but without being shimmery or obvious.  Use it and your skin looks healthy and glowy – like it's well-rested and moisturized even if it's actually not.  
Best of all, it does all this and is weightless and easy to use.  You can use it under makeup as a primer or you can use it on top of made up skin, just patting on gently with your fingertips to refresh makeup.  
This is a best-selling Dior product and for $150, it's a large pump bottle that will last a long time.  I normally don't like to use a primer but I like the slightly shimmery finish this gives me under my makeup – it just enhances everything and makes my skin smoother before foundation.