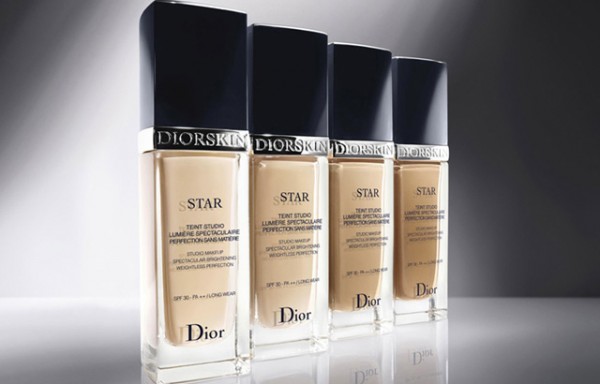 Dewy, glowy skin is what's in this fall, and whether you choose a powder foundation or a liquid one, the end result should be skin that looks like skin.
Dior Star foundation offers all that and much more.  Medium coverage with a satin finish that isn't shimmery but brightening instead.  The foundation can be buffed out for sheer coverage or tapped on for more coverage, although medium is the easiest area to hit with this.
Housed in a beautiful and hefty glass bottle, the pump dispenser means that you get just enough coverage without any contamination.  I find it best to apply this with a brush – I pump some on to the back of my hand and dip the brush into that.
The satin finish means that you have coverage but your skin looks dewy and glowing – great, especially if you have drier skin, and especially great for the drier months!  My oily skin found that this wore well for about 4 hours – thereafter it smudged and smeared but not much can deal with my greasy skin, so…
This is a fantastic foundation for a night out because it makes skin look so good, but it's best if you have normal to dry skin and you need this kind of coverage.
$50 at department stores where Dior cosmetics are sold.