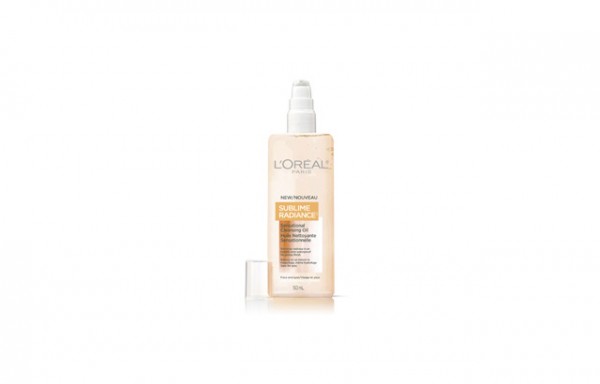 If you have dry skin or skin that's more mature and wouldn't do well with a lot of tugging, then you need to add a cleansing oil to your face care routine. Cleansing oils are amazing at breaking down makeup without any water. When you do add water to your face, the oils emulsify and mix into the water so that you can wash them off easily.
Until now, the oil cleansers have only been available from super expensive brands. Think: La Mer, Shu Uemura, Dermalogica, etc.
But now, you don't have to break the bank to try this amazing skincare must-have for yourself.
L'Oreal Paris Sublime Radiance Sensational Cleansing Oil is only $12 and works so well that it can even break down waterproof mascara. While it's not as silky smooth as the more expensive brands, it does do the job. You need to work a little harder to break down your makeup than you would if you were using a high-end cleansing oil, but it does work in the end.
No matter what cleansing oil I'm using, I do find that I like to use a soapy cleanser afterwards to make sure that there's no residue on my skin. Residue is a fact, but if you have dry skin then it might not bother you.
Available at drugstores and mass retailers now.