This March, Estee Lauder introduces a new blush at counters. The new Pure Color Blush has a ton of pigment and comes in 16 shades – from nudes, to brights, to bronzers, there's something for everyone in this range. The colours come in a matte or shimmer finish and promise long-lasting color payoff.
I found the blushes to be so intense that it was best to apply them sparingly with a stippling brush. They did last the whole entire day even when my skin was particularly oily.
Here are some of the colours: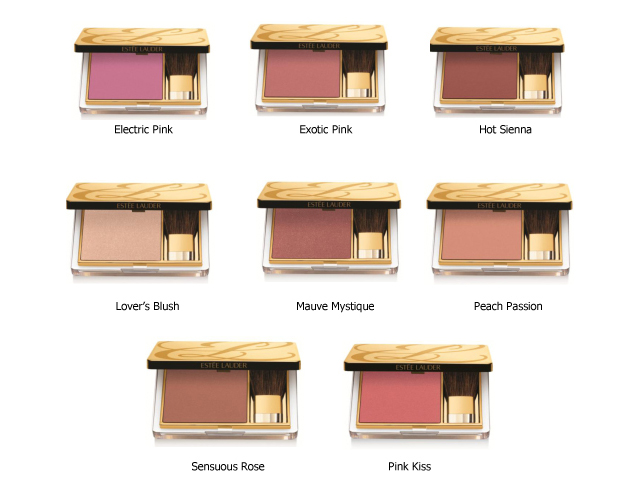 The other thing that's great about them is that they're HUGE. There's more blush than anyone can use in a lifetime, but I'd rather have more than too little. What it does mean is that you have lots of ways to use your brush with these.
Check them out at your local Estee Lauder counter for $32 each.