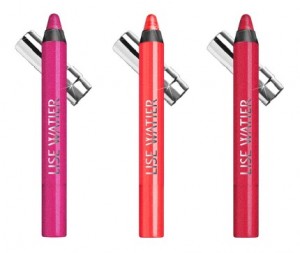 Lise Watier is one of those niche Canadian brands that is constantly innovating and coming out with fun things. I love their waterproof eye pencils, and their lip glosses are seriously collector items when it comes to amazing sparkle and shine.
The latest product of theirs that I've fallen in love with is their Lip Kiss Gloss Crayons ($18) in Rouge Flamenco which is part of their holiday collection. The Lip Kiss Gloss Crayons are more pigment than gloss, and go on smoothly without any tugging or pulling. The colour is intense but can be layered. One swipe gives you a wash of bright colour, while layering can give you opaque lip coverage.
I love Rouge Flamenco because it's the perfect balance between pink and red, and has such pretty glitter that just reflects the colour. The glossy part absorbed into my super dry lips really quickly, but I love that the colour got left behind and looked more like a stain than anything else.
Get this at lisewater.ca or at your local drugstore!