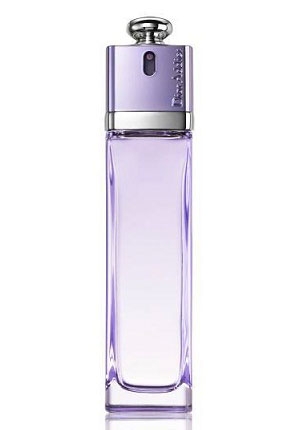 Dior Addict to Life is the new flanker to Dior's original scent Addict.
Addict to Life is a more summery scent that's a fruity floral blend. The opening notes have fruity notes including peach, raspberry and pomegranate. All I smelled was mostly some peach and kind of a vague floral smell in the opening, and because I'm not really a fan of fruity notes, I'm happy to say that the fruitiness of the perfume died down quickly and what was left were the middle floral notes.
The floral elements of this scent include jasmine, peony, and rose, and all three are super fresh and light. This fragrance definitely feels younger to me – if you're in high school or university, you would probably like to wear it. As I mentioned before, it is summery and light and so it works well with warm weather because it's not overpowering.
The drydown includes musks and cedar but neither are much to speak of, and the floral aspect of the perfume does last a long time and into the final dry down.
Right now the scent is available only at Sephora stores!