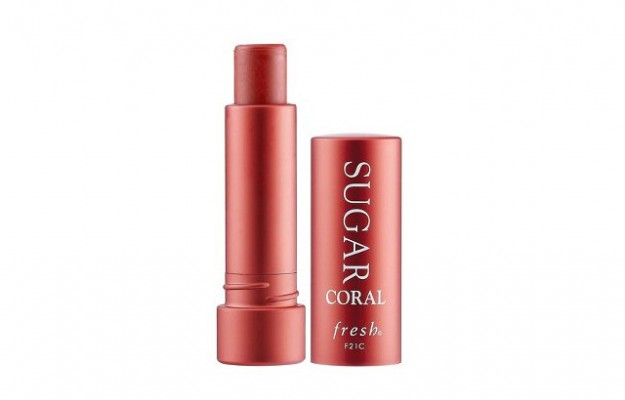 I know we just posted a review on three moisturizing and pigment packed lippies, but here's another one you should definitely check out: Fresh adds to its family of Sugar products with a new Coral colour.
The new hue was inspired by a trip to the Bahamas by one of Fresh's founders. Tropical was the way to go after visiting a place filled with such vibrant colours.
The formula is very moisturizing, just like the other Sugar lip balms, and is filled with natural oils, Vitamin A, antioxidants, beeswax, and of course an SPF.
Pick it in June at Sephora stores, but it's available online now.