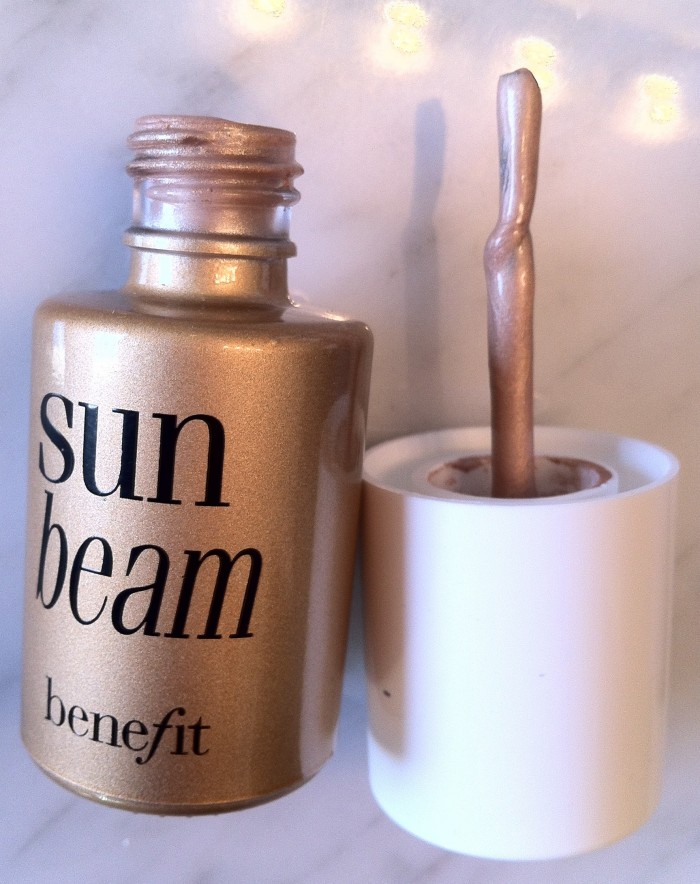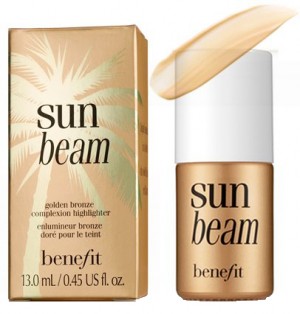 Check it out! This is Benefit's newest highlighter!
Sun Beam is a highlighter that works very well for medium to dark skin tones, and that's a first for Benefit! The high lighter is a light gold colour that is actually quite sheer. I love wearing it, and it's in part because it's so versatile.
The highlighter blends really easily into foundation to give your skin a bit of luminosity, or you can dab on brow bones and cheek bones to highlight. I also like to use it as a sheer eyeshadow or mix it into a lip colour to add a touch of gold in it.
Pick it up at Benefit counters for about $30.