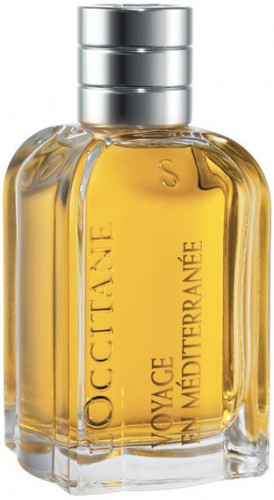 This winter, L'Occitane offers up a trip to the Mediterranean as an escape from the cold and as an homage to the Immortelle flowers that form the basis for one of its skincare ranges.
Having been to the mediterranean and inspired by it, I was excited for this fragrance.  The mix of jasmine and mimosa sounded right up my alley.  I imagined something floral yet fresh.
However, in the face of impending cold, this fragrance is not what the doctor prescribed.  Voyage En Mediterranee is too fruity and gourmande.  It has a honey note that is cloyingly sweet right from the beginning and won't go away.
This won the International Perfumer Contest of 2010 but I don't know what the criteria were for the scent or the perfumers that entered the contest.  I do know that the perfumer is the same one that made Thierry Mugler's Womanity which also had rave reviews, but I could not stand.  I'm consistent, I guess.
Voyage En Mediteranee Immortelle de Corse Eau de Parfum is definitely sunny and wearable, but it's not as sophisticated as the name would suggest.
The fragrance retails for $68 at L'Occitane boutiques everywhere.