Nars' Velvet Matte Lip Pencils have been a huge hit because they provide the precision of a lip pencil with the coverage and performance of a lipstick, so they've followed up with the new Velvet Gloss Lip Pencils. These are full coverage glossy lipsticks that are in the form of a thick pencil so that you can get the colour and precision of a lipstick with the feel of a balm or gloss.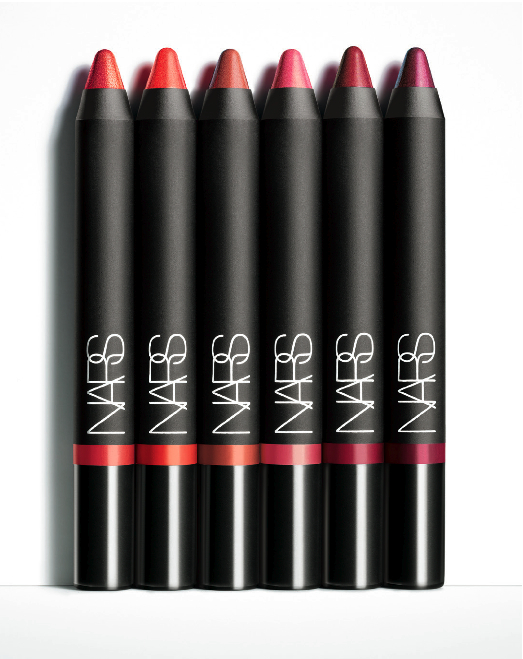 The pencils come in 6 colours that range from nude pinks and peaches, to dark jam-like colours. I've been using Hopi which is a shimmery neutral pink-brown. I've found them to go on extremely smooth and be more long-lasting than a gloss.
Francois Nars recommends filling in your lips with a lip liner first and then topping with the gloss pencils, and I can see why. These wear off easily if you drink a coffee or eat something, and it would be nice if there was opaque colour underneath so that there's some colour left over.
Also, these pencils need to be sharpened when they're worn down, and for me, that means that they need to be sharpened almost once a day. It's kind of inconvenient, but I love the colours and feel so much that I will be using these as often as possible.
Also note, that they're kind of similar to the gloss pencils that other brands have come out with (Lise Watier, Tarte, etc) but they're NARS colours and formula's so I do feel like there's an edge there. Many of the other brands have come out with their pencils in really bright colours which I just don't wear to work, so it's nice to have some everyday options.
You can get these everywhere Nars products are sold (Sephora, Holt's, The Bay, etc.) and the Velvet Gloss Pencils are $30 each.