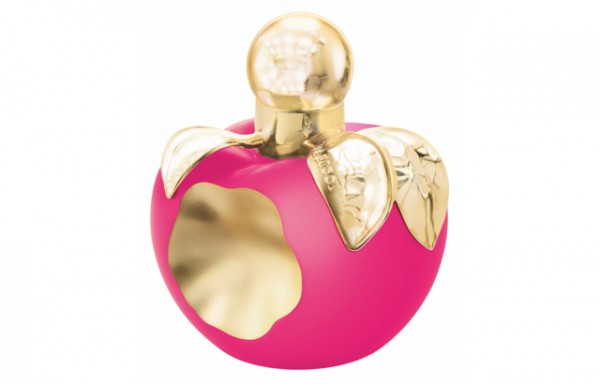 If nothing else, the beautiful bottle for La Tentation de Nina will update your vanity. A matte hot pink apple with gold leaf accessories is super fresh and young and so pretty.
The juice inside is a fresh, fruity, floral – pretty much the standard for Nina Ricci Eau de Toilettes.
The top notes are bergamot and grapefruit, while the heart is a more gourmand blend of almonds, raspberries, lemon, and Bulgarian rose, and macaron. Think of this as a lemon-almond sugar cookie. The base of vanilla, white musk, and sandalwood do nothing to ground the fragrance, and it ends up staying mostly gourmand – mostly thanks to the vanilla.
Still, the light and fresh opening, combined with the hint of almonds make this a fragrance that's not too sweet to the nose, and still entirely wearable.
$68 for 50ml. Available at department and drug stores across Canada. Limited Edition for this April.