For the longest time I've been seeing Garnier's new Whole Blends line at the grocery store, but I put it off because the whole line reminded me of Herbal Essences, so I just thought "been there, done that".
But then I read the ingredients to the Whole Blends Coconut Water and Vanilla Milk shampoo and conditioner, and guess what?  There was actual Coconut Water in there, and in fact it was high up on the ingredient list!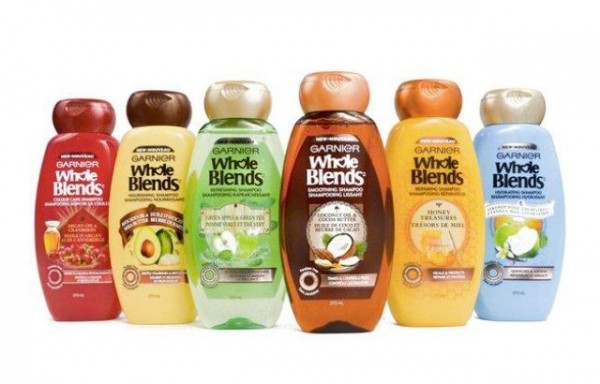 So I decided to give it a shot, and I have to say that the line is worth trying.  Garnier has six different "blends" that you can try out: honey, coconut water and vanilla milk, green tea and apple (which is more clarifying), cocoa butter and coconut oil (I need to try this one next), Avocado Oil and Shea Butter, and Argan oil and Cranberry.
They all promise to moisturize your hair and really condition it, so this line is perfect for those of us with dry and damaged hair.  My hair just seems to soak up the moisture, especially since it's so dry where I live.  The shampoo and conditioner that I tried were moisturizing but didn't weigh my hair down, which was perfect.  A day later, my hair is soft and silky and blow-dried so easily.  Oh, and it smelled amazing.
$6.99 each for the shampoo and conditioner.