Givenchy's Summer 2017 products are a mix of luxury and trendiness, with packaging that feature real leather casing, and formulas that are long-lasting and interesting.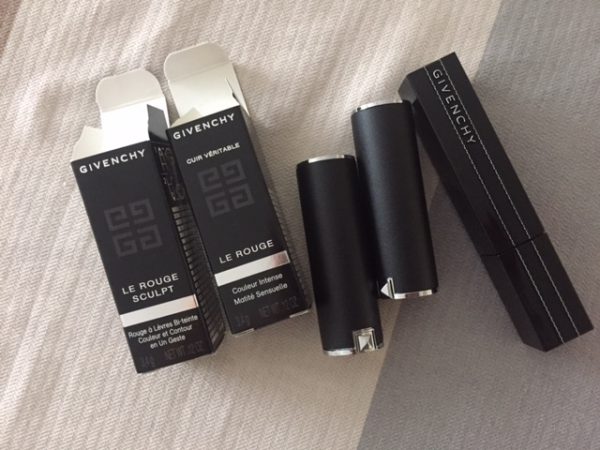 Definitely the coolest product to come out of this collection is Le Rouge Sculpt ($45), a two-tone lipstick that creates the effect of duotone lips.
Here's No. 1, which is a mix of sheer black and red.  You can see the application directions right on the box.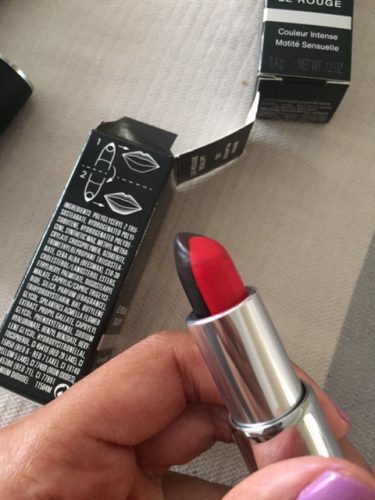 Here's a swatch on my arm.  You can see how sheer the black and the red are, so that they're wearable if you want a more trendy look.  The other colours are actually more wearable because they're mixes of reds in different shades.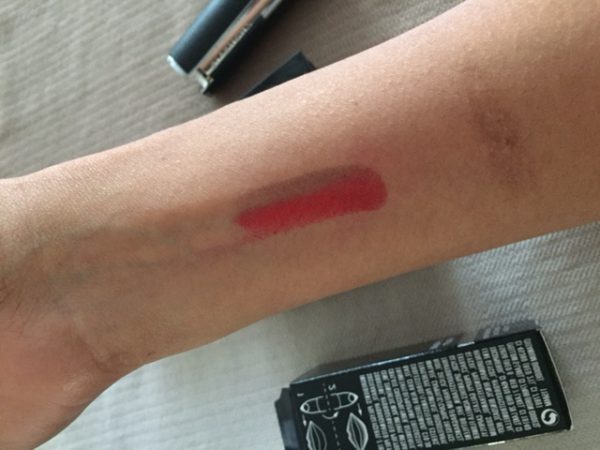 Then there's the Noir Interdit Mascara ($38) which has a curved wand that bends back and forth.  The truth is that even if there's a great wand, the formula needs to be buildable and long-lasting and in that this mascara definitely delivers.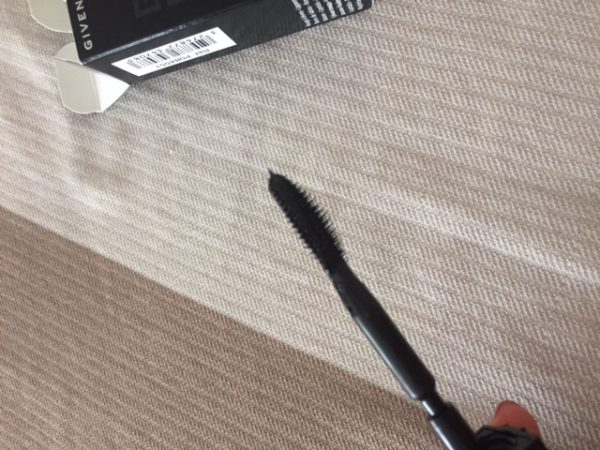 The entire collection is available at Sephora, and the mascara launches August 3.