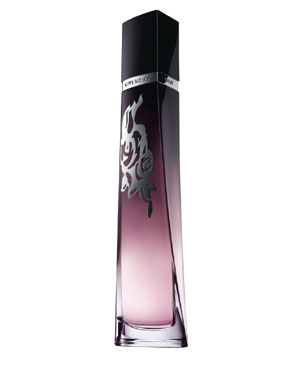 This March, Givenchy comes out with a flanker to their Very Irresistible perfume.  There have been many flankers to this one, and I think it's because it's based on a rose note that those are ones that people love to see in different incarnations.
Very Irresistible Intense offers a stronger, heavier, more mature and deep version of the original scent. Notes are: purple plum, Turkish rose, patchouli and white musk.
I actually really loved this version of the perfume, because of its heaviness.  I love that you can smell tons of musk and patchouli in the mix, but they're almost sweet notes and not light and airy or earthy as patchouli can sometimes be.
Though rose notes are in the juice, this doesn't smell like a rose garden or anything like it.  It's actually most definitely a night-time scent and a lovely feminine one at that.
You can pick this up at your local perfume counter!