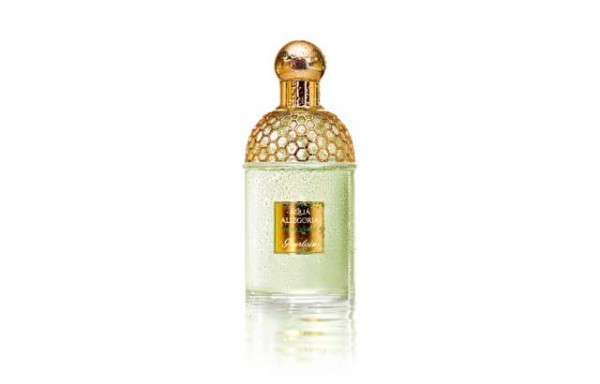 Guerlain's Aqua Allegoria line is a collection of perfumes that are light and fresh, inspired by gardens. The line has been around since 1999, and over the years there have been 31 perfumes, of which 4 have becoming permanent fixtures.
The latest is Aqua Allegoria, inspired by a Brazilian Festival. Equal parts festive and fresh, this is a sweet citrus blend.
Aqua Allegoria has notes of lime, green notes, fig, sugarcane, tonka beans, tropical fruit.
The opening of this scent is very fresh and clean. There's a bright lime, and definite green notes. Unlike most fresh scents, the lime scent is so real that you can almost taste it. The result is super acidic smelling, but it's still a nice change from most scents.
The lime eventually gives way to notes of fig, sugarcane, and there's a dry down of tonka beans and tropical fruits.
Although the dry down sounds as if it should be sweet, it's really not, and this fragrance doesn't ever really go into gourmand territory. It remains fresh and mostly citrusy throughout its wear.
Limon Verde didn't last a long time on me – but I like that I can get away with spraying copious amounts without offending anyone or getting sick of it, and it's nice to be able to do that with in the warmer months. This is an eau de toilette so it is super light.
$67 at Guerlain counters.