With blizzards on the East Coast and strange weather on the West Coast, it's hard to tell that spring is around the corner, but it really is!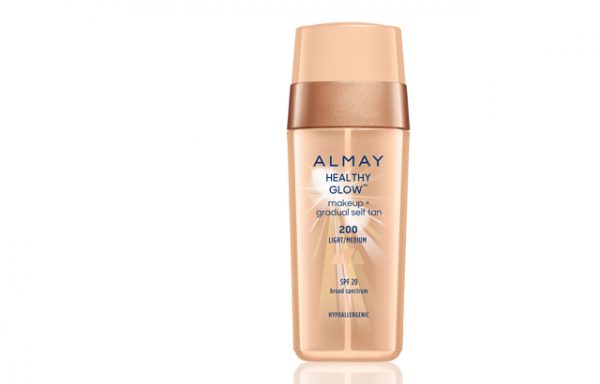 Just in time on the counter is Almay's Healthy Glow Makeup and Self Tanner.  In the summer, because of my skincare products (exfoliators and scrubs), my face is lighter than the rest of my body.  Self Tanners formulated for the body are usually so moisturizing that they don't always work well on the face.  They can be apt to clog pores and make skin greasier than it needs to be. 
Almay's new product is a foundation and self-tanner in one.  This foundation is really an all-in-one because it also has spf 20 in it.  It has light – medium coverage and really works well at evening out skin tone while gradually making it more tan.  Now, the self-tanner is so gradual and the foundation light enough that there's a good chance that even if your skin gets a tad darker, the foundation will still match.  I tried this in medium, and I'm usually a medium in most foundations, and it worked well even though the self-tanner made me a bit darker.  It made me a darker side of medium, but not too much. 
Because of the self-tanner, I actually don't like to use this foundation every day.  I don't want to be using self-tanner daily, but I love using it on the weekends or 3 times a week.
Pick it up at drugstores and mass merchandisers now.