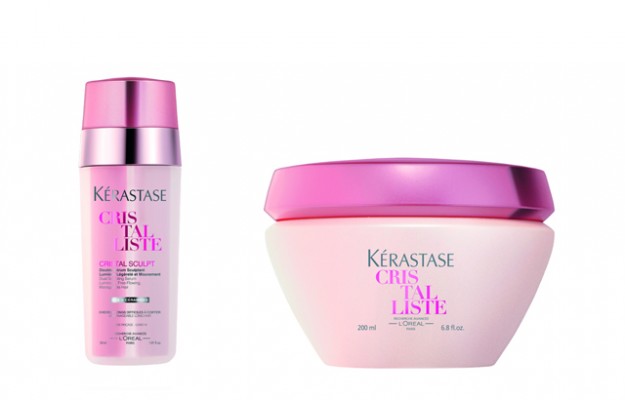 I absolutely love Kerastase products, and when I heard about two new products in the Cristalliste line, I had to try them.  The Cristalliste line is for long hair, and that works for me, because my hair is quite long.  The Cristal Sculpt ($42) and Masque Cristal ($58) seemed made for my hair.
Long hair needs a little more TLC.  The ends are prone to dryness, and can get tangled easily.  Breakage is always an issue too, and while you're hydrating the hair shaft, you also want to make sure you're not weighing it down too much.
The entire Cristalliste line is formulated specifically to address these concerns, and to make hair look shiny.
Kerastase is known for having superior conditioner for the hair, and it was only a matter of time before the Masque Cristal was added to this line.  It is enriched with Dry Oil, and ceramide for conditioning, as well as a polymer to add manageability to the hair.
As I've said, Kerastase makes amazing conditioners, and this mask is no exception.  It is so moisturizing and a pleasure to use, and totally detangled my long hair while making it shiny and easier to style.
The Cristal Sculpt is an unique product.  It's kind of like a very light gel and serum in a bottle.  One side is water based, while the other is  more of a silicone base.  Cristal Sculpt is supposed to give your hair shine and repair the hair.  I found that it did neither.  It just wasn't concentrated enough for my hair and I found that it absorbed into my hair way too quickly.  I was using a lot of it, but wasn't getting great results.  I think that for my hair, Cristal Sculpt is too light, but if you have hair that is easily weighed down, then it's likely that you'll find this to be for your hair.
You can find both products in salons this October, or online at Kerastase.ca.