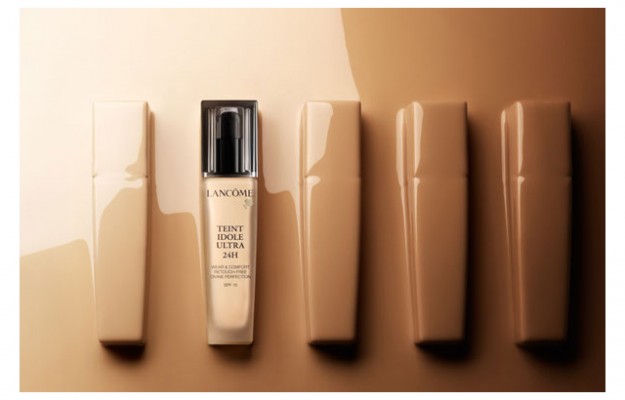 Lancome's latest foundation is a long-wear wonder. This foundation literally melts into skin, making your face look flawless, yet not like you're wearing makeup at all. It then wears and wears, absorbing oil, and staying true to a satin-matte finish throughout the day. Even for my oily skin, it was truly long-wearing without needing any touch-ups.
I think what's truly awesome is that there are 28 shades offered in the collection, which rivals MAC and Bobbi Brown. Yellow-based shades are still difficult to get absolutely right, but just the sheer number of shades offers means that there will be more options for everyone.
I certainly found a match that was so perfect that I didn't even have to use it on my whole face. I'm usually an NC 40 or 42 in MAC, and I was an Bisque 360. I would have loved for the shade to be slightly warmer, but I could fix that according to the day with a bit of bronzer or just by wearing a warmer blush. All said and done, the colour is flawless enough for me to wear daily and I really love the long-wear finish.
I'm going have my portrait painted by a Lancome artist using all Teinte Idole colours. To see this in action, check out the video below!