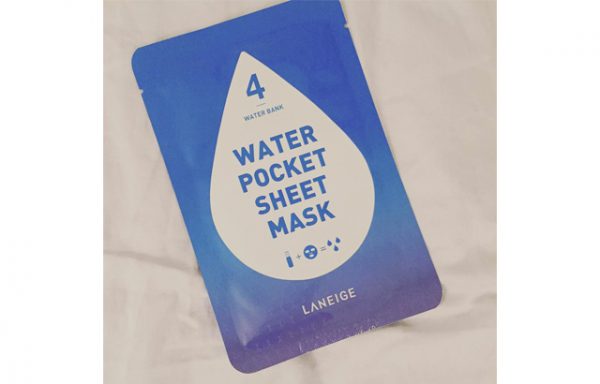 Sheet masks: they have become a weekly thing for me and I truly believe that they've made my skin so much brighter. I totally didn't believe in them at first. I figured that they were just regular serum and that this was just a beauty phase, and maybe it is, but these types of masks have been around for years now and I think they've stayed around because something in them works. I think leaving the serum on your skin for 10-20 minutes and keeping it wet, which is typical for these masks, really helps it be activated for a longer amount of time while it's on your skin and then helps it do a better job.
That's why I was so excited to find out that Laneige has Water Pocket Sheet Masks that are sold individually. There are 6 types of masks: Soothing, Brightening, Moisturizing, Firming, Replenishing, and Nourishing.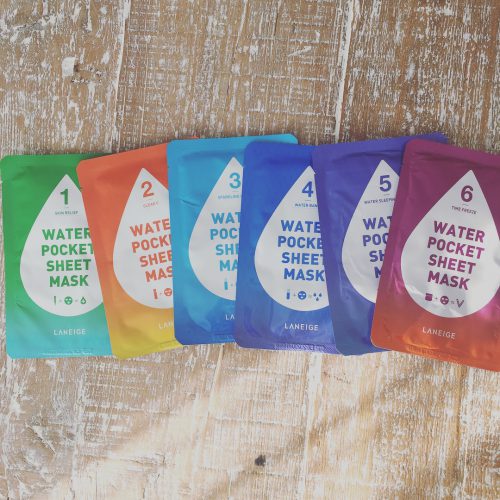 I've tried them and I have to say that they work. Maybe it's because hydrated skin looks plumper and more fresh, and that's why I think these just make me look well-rested and glowy, or maybe they're just super soothing on my skin. Whatever the reason, they are a must-have in any skincare kit because they can really take your skin from 0 to 10 in one night. After the 15 minutes of wearing this mask is up – and it's kind of dry after that amount of time – you throw the film in the garbage and massage the leftover serum on to your face. And then go to sleep.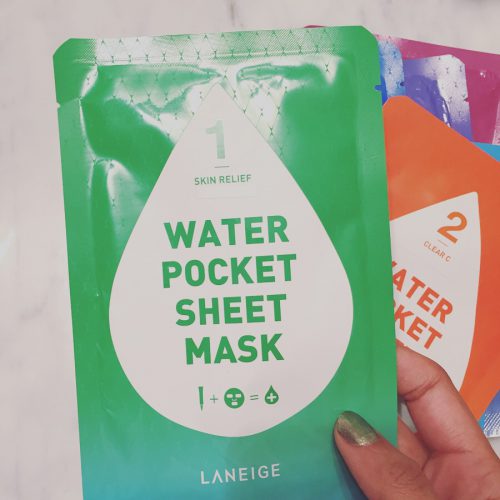 Try them for yourself! $8 at Sephora.