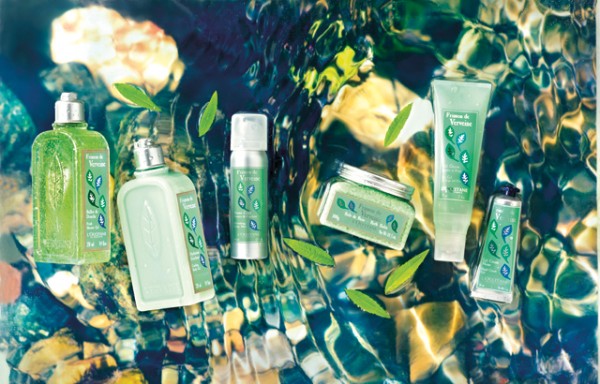 Verbena is traditionally a grass found in India, but L'Occitane's new Frisson de Verveine collection uses a version found in Provence.
I love Verbena because it does smell fresh, grassy, dry, and sort of herbal.
This version from Provence definitely smells different from the Indian variety. It is lush and lemony, while having hints of florals in it.
Of course, L'Occitane's Frisson de Verveine line has more than just Verbena in it. With top notes of Lemon and Bergamot, and middle notes of Verbena and Cucumber, this has base notes of Musk and Cedarwood. The Musky Cedar notes come out last and are not as pronounced as the rest of the notes in this scent, but they're there. The fragrance is entirely fresh and perfect for the summer – which is when I love to wear my Verbena fragrances.
The collection includes a shower gel ($22), body gel ($32), body mist ($12), bath salts, ice gel for legs and feet ($24), eau de toilette ($54) and a hand cream gel ($12).
If there's one thing you get, let it be the shower gel. It smells amazing and is the perfect shower gel to use in the summer.