Wearing colour is always going to be daring and fun, and to help you make the most of your look, there's the new L'Oreal Infallible Paints collection.  There are glossy Lip Paints, Infallible Eyeliner Paints, Infallible Blush Paints, and Infallible Eye Shadow Paints.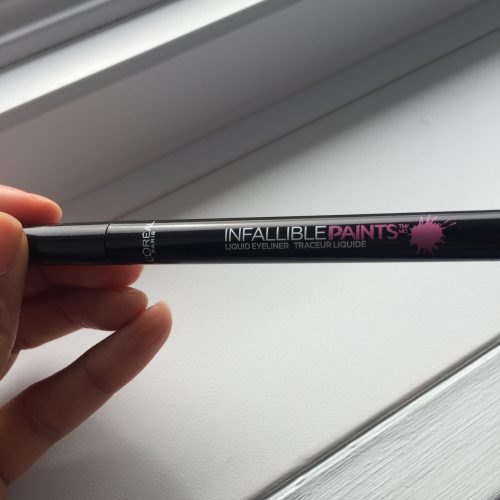 A quick review of the Eyeliner Paints ($12.99): these are like marker-type eyeliners with a super fine tip that's not too soft, so you can really control the kind of wing that you want.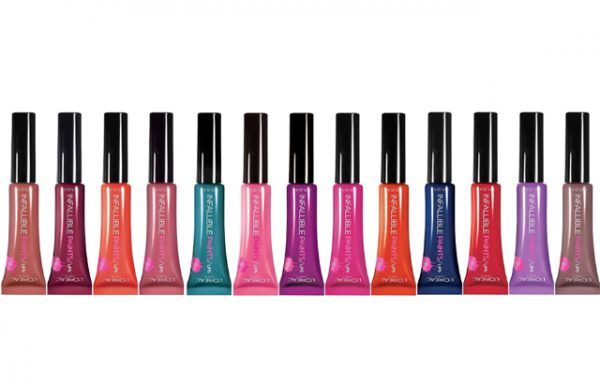 The Lip Paints ($12.99) are glossy but super pigmented.  The darker colours are more difficult to wear because you need to be precise with the colour, but they work really well on top of lip liner.  Because they are so pigmented, they do last a long time on your lips provided you don't eat or drink anything.  Once that's done, then you're going to need to reapply.  I'll always love a matte lip simply because of how long-lasting they are, but I like that the glossy lip is making a comeback!
The Infallible Blush Paint compact ($19.99) is my favourite – the blushes are pigmented but not so much that they're difficult to work with – they actually blend really nicely into powdered skin and they last a really long time. The price makes this a real bargain and it's comparable to more expensive palettes that are out there.
If you want to play with colour, I suggest giving these a try – they colour payoff of all of them is amazing and they'll work with every skin tone.
Available now at Amazon.ca and mass retailers everywhere.