If you're finding your hair is breaking more than usual, there are a few things that you can do to remedy that. Be gentle to your hair when you're drying it.  Pat it dry instead of wringing it out is what my hair dresser always reminds me.  You can also blow dry it in a more gentle way or you can air dry it.  But you can also condition it more if it's dry.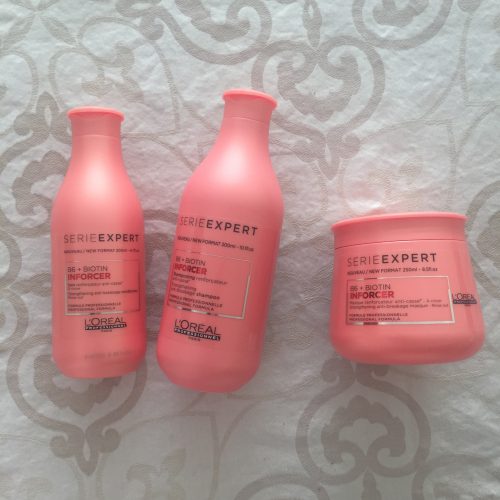 The L'Oreal Professionel Anti-Breakage line is meant to do just that. Super conditioning from shampoo, to conditioner, to leave-ins this line gives major slip to your hair so that it looks and feels its best.
I've been using the line for about a month, and I have to say I'm sold.  I like how hydrated it makes my hair feel, so much so, that I can even getting away with just using the shampoo because it's got that much conditioner in it.
L'Oreal Professionel products are available in salons.