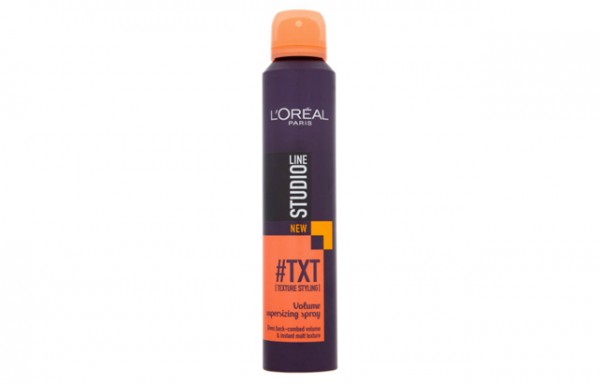 Ok, so you want to try Kerastase's Volume in Powder spray which has seriously been featured in every magazine this December, but the price tag ($38) leaves you a little queasy especially during a time of year where you've splurged on presents, new clothes for Christmas parties, and maybe a blow-out, manicure, or pedicure, not to mention the vacation you booked when you were a little more flush.
Don't worry.  L'Oreal's new Volume Supersizing Spray is almost the same idea but is only $7.99 and will be in drugstores this January.
It essentially works under the same premise as the Volume in Powder: you spray some of this texturizing spray into the area that you want some volume, and then rub it in with your fingers, or as L'Oreal advises "scrunch".  Rubbing the powder into your hair creates some separation within your hair strands and creates some volume in your hair.  Just add more powder and keep scrunching to add texture and volume into your hair.  You can even brush the powder through and tease your hair in case you should need it.
It's not as elegant as the Volume in Powder – the mist is a little more concentrated rather than being a nice puff of powder, and the L'Oreal Volume spray smells a little bit stronger, which I'm not a fan of.  But, it does the job and serves the dual purpose of adding volume, and working as kind of a dry shampoo, which is awesome.
Available in mass market retailers and drugstores across Canada.