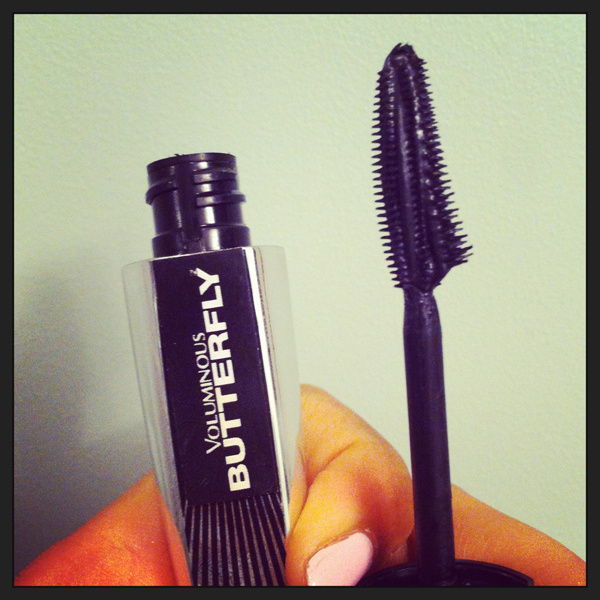 This mascara has a wand out of a sci-fi movie, and it looks so sharp and pointy that we were initially worried about using it. I mean, do you really need so many different sizes of bristles on one wand?
Turns out that you do.  If you take a look at the shape of the wand, the tiniest bristles are on the outside of the wand, and the longer bristles are on the inside of the wand.  This means that when you hold the wand up to your eyes (with the handle going out), the little bristles hang on to your short inner lashes, while the longer bristles grab your long outside lashes.  The final effect is that mascara gets applied evenly and thoroughly giving you the illusion of long butterfly-wing lashes.
The mascara formula doesn't actually do much upon first application but it layers beautifully.  I'd even argue that it's made to be layered because the layer works so well to give oomph and real volume to the lashes.
My majorly oily eyelids experienced no smearing with this mascara but I did have some flaking throughout the day.  It didn't bother me because my lashes looked so amazing, and I'm even going to say that this is my current favourite mascara – I threw out the mascara I was previously using (Make Up For Ever Smoky Lash) so that I could use this one.
Available at mass retailers now for $11.99.