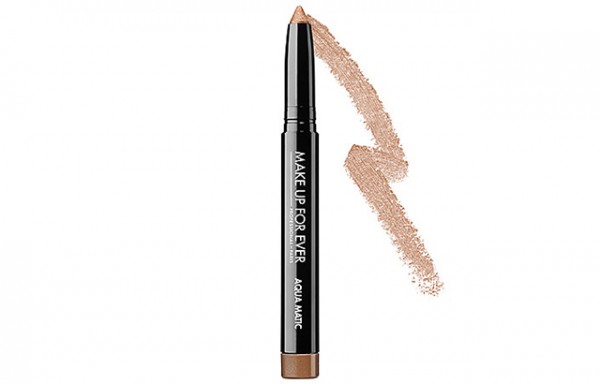 Summer makeup should be easy and long-lasting. So many of us have oilier skin, and are constantly going from the office to the pool to the patio, and so we need something that lasts and lasts and even better, can be applied in a flash.
If you're in the same boat, then you need to get Make Up For Ever's new Aqua Matic eye shadow pencils. They are creamy and highly pigmented, but once they're on, they're on for good.
Mine is in ME-50 which is a metallic golden colour and I love it. It's perfect for a subtle makeup look, and doesn't crease all day.
It also comes with its own sharpener at the end (just pull the coloured end out), which is perfect for those of us who want to use them as eyeliners.
At Sephora for $25.