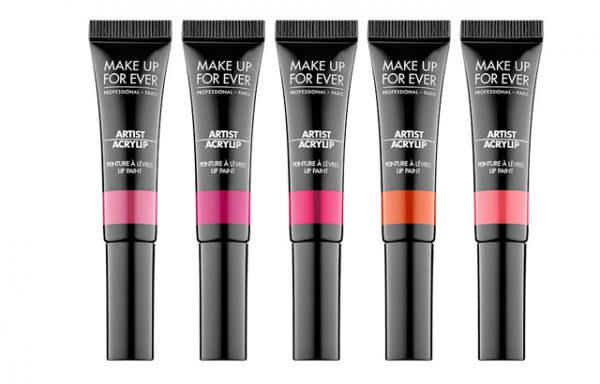 Bright lips are a definite pick-me-up any time of the year, and I love that brands are experimenting with formulas other than the matte smudge-proof lip products that we saw last year.  Make Up For Ever Artist Acrylip are intensely pigmented paint-type glosses that don't dry to a matte or stay-put finish.  These are so intense that you can tap a little on to your lips like a lipstick, or put on lots to have it look like a wet pigmented gloss. 
The colours that the Acrylip come in are super bright so they're perfect if you're looking for a bright lip. 
Because these are glossy, they wear more like traditional lipstick.  They last on the lips, and stain too, but if you eat or drink anything, do so with the knowledge that your lip colour is going to come off.  
I like the intense poppy red of the Acrylip and although I prefer a matte lip, I can wear this as a stain, which I love just as much, because it doesn't look as deliberate.  
Available at Sephora stores, $29.