Little known fact: cosmetics are regulated so that they're safe for use on the part of your face they're for.  The tightest regulations are for eye products – which means that anything deemed safe for use on the eye area, is safe for the rest of your face too.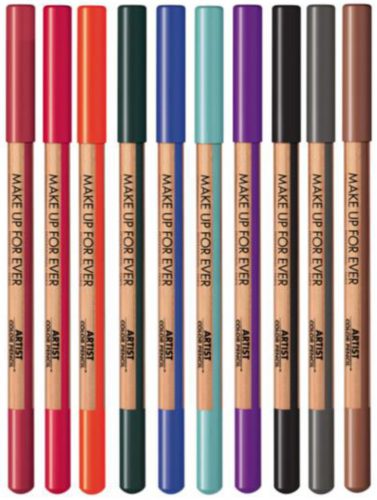 I mention this because Make Up For Ever new Artist Pencils are for the eyes, lips and face.  That means you could choose your fave shade and do a monochromatic look, if that's your style.  Or, if you're like me, it's nice to know that you can multi-task in a pinch.
No matter where you're using these, they are smooth and creamy, and just glide on.  While it's great that they're not tugging or pulling, they're a little too creamy to really last a long time on your eyes without a primer or some shadow to set it.
$23 at Sephora stores or Sephora.com.