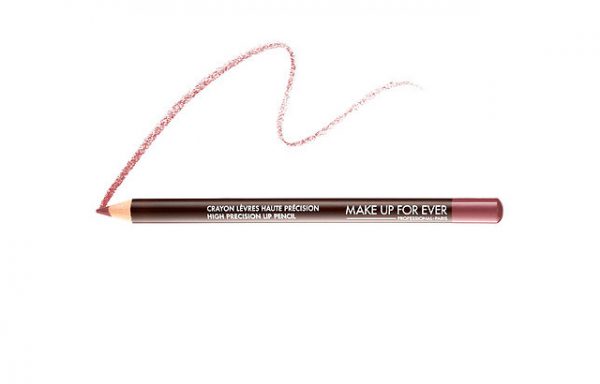 Make Up For Ever has the Aqualip lip pencil, which glides on to your lips and then sets to a waterproof finish, but now they have a more traditional lip pencil as well which is called the High Precision Lip Pencil.  Available in a range of natural, completely wearable colours, this lip pencil is perfect for those people who want a natural lip under their lipstick.
My favourite is #20 which is a pretty bright pink – my lips but much better.  I use it to line my lips and then fill them in.  It's a dry matte formula which make it sometimes difficult to put on very dry lips, but it lasts through breakfast, so that it's still on when I go to work, so that makes it worth wearing daily.
This is a lip pencil that you need to sharpen, and that means that you can bring it to an exact point, hence the name high precision.  You can really get a fine line with this lip pencil, so if that's how you're going to use it then it will work well!
$22 at Sephora.