You're going to want this: the formula is actually longer lasting than most foundations so if you ever have trouble getting concealer or corrector to stay on your skin and make a difference, you don't have to worry about that anymore.
Take a look at the beauty that is Make Up For Ever's Ultra HD Underpainting Color Correction Palette.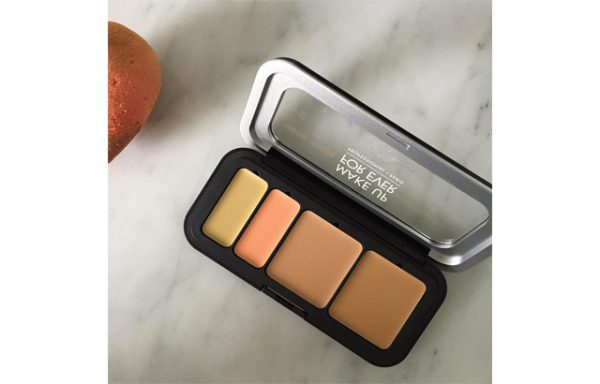 Formulated with 2 correctors and 2 concealers, this palette has everything you need to target your skin's concerns.  Whether it's redness or sallow skin, bluish under-eye circles or hyperpigmentation, you'll be able to target it with this palette.

And this isn't a one-size-fits-all thing either.  There's a palette for every colour family in Make Up For Ever's foundation offerings – so 6 in total – from very light to deep.  My palette is the 30 palette in medium and ti's the best one for me because my foundation shades are always in the 300's if I'm wearing Make Up For Ever.

The creams are blendable, highly pigmented, and best of all, they really stick to your skin and last the whole day.  That's really the difference between something high end and something low end. The high end products will last on your face, while the low-end products won't.  At the end of my day, my dark circles are still covered – because that's primarily what I'm using the palette for – even if my other makeup has faded.

I use the peach shade under my eyes – because it's colour correcting, it doesn't look peach at all.  The olive shades goes over any redness which is usually around my nose. The other two shades are mixable to kind of wash everything else out.

Pick it up for $53.  Online or at Sephora.