The hair care game has changed, people!  One of my favourite thing about new haircare products is how easy it is to find great hair care that's silicone free, but still gives your hair some definition.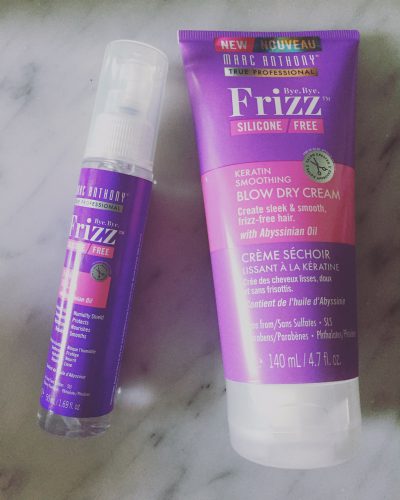 That's why I'm loving the new Zero Frizz collection from Marc Anthony Hair.  There's a shampoo and conditioner, but my favourites are the serum and the blow-dry cream.  Both get rid of frizz, but I find that the blow dry cream is also great at defining my ends and adding some body to my hair which can be pretty fine and fly-away.
You can find these in drugstores now.