It seems to me that I haven't posted about a mascara in quite some time, and that's probably because I haven't found one that's been living up to my standards – until now.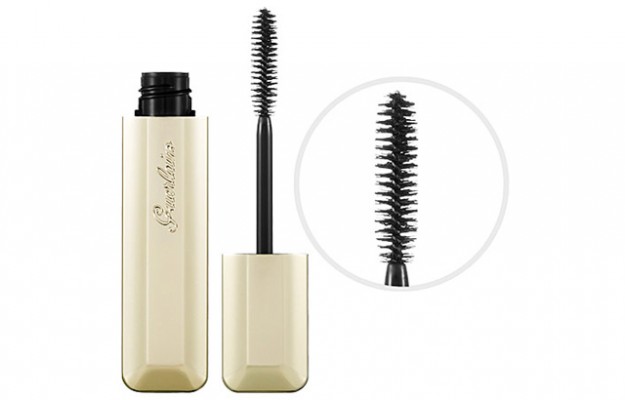 This is my first experience with Guerlain mascara and I am not disappointed.  It seems that there is much more to this brand than pretty packaging.
This mascara is specially designed to offer volume and hold.  The key is in the nice thin wand.  Those of us that find mascara all over our eyelids after an application are especially needful of this kind of wand because it makes it really easy to get at the roots of lashes.
I loved this mascara because it does indeed provide a lot of volume.  I can't comment on the curling ability of it, because my lashes curl quite easily and I've never needed to even use an eyelash curler.
You may know of my tendency to apply lots and lots of mascara, and so I'll tell you that it is possible to overdo this mascara.  If you apply too much, you'll end up with your lashes sticking together instead of standing apart as nice voluminous lashes should.  Two coats should do it for dramatic lashes.
Also: extremely oily-skinned girls beware.  This mascara can smudge if you have a particularly long day, but most of the time, I have to say that I found it easy to wear.
Available at Guerlain counters for $32.