If you have fine straight hair, then you know how easily it can be weighed down by heavy conditioners.  Now, Matrix Biolage has four new conditioners that are made especially for fine hair.  Their Gel consistency means that they don't feel heavy and although they help detangle wet hair, they also wash out easily and don't leave a residue in your hair.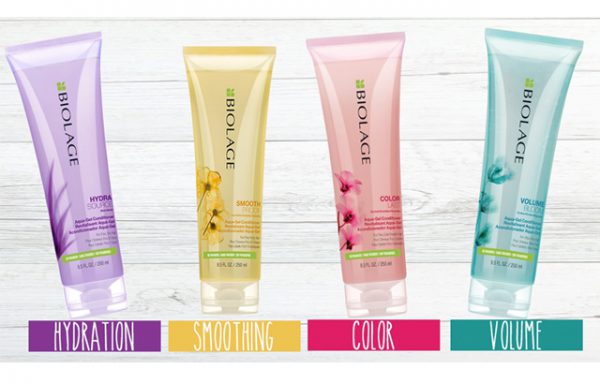 There are four kinds: Hydra Source, Smooth Proof, Color Last and Volume Bloom.  The Volume Bloom and Color Last are probably the lightest feeling of the four.  Smooth Proof , and Hydra Source have more slip and are more hydrating and very light.
They go on smoothly and wash away quite clean.  The scent for all four is clean and fresh without being over-powering.  
They are also silicone-free, oil-free, and paraben-free. 
Pick them up at salons or online for $20 each.