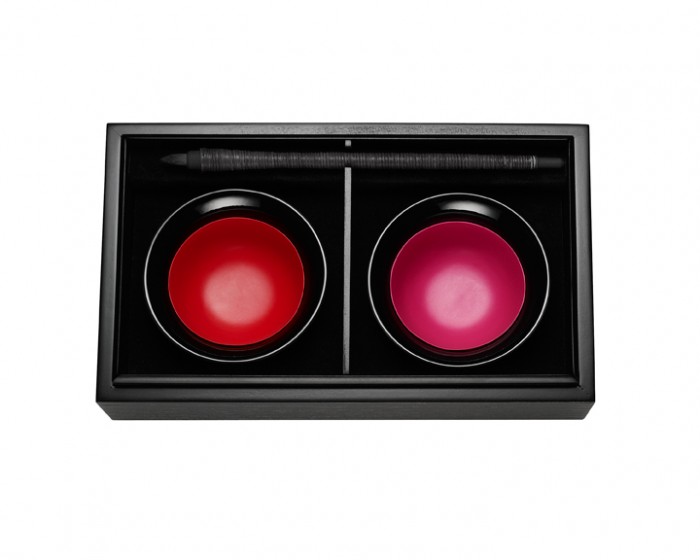 The new NARS Bento Box collection is inspired by Japan and created by Francois Nars.  He was inspired by Kabuki makeup for the lips and wanted to incorporate that idea into the NARS lineup.
This holiday season, the NARS Bento Box comes out and is a limited edition set of 2 Kabuki cups that have hand-poured NARS lipsticks in them.  The shades in the cups are called Maiko (bright red) and Sakura (hot pink). The lipstick cups contain the same amount of product as a normal NARS lipstick bullet does.
A brush is also included in the set, and is hand-made and wrapped with a Wisteria plant.
Only 1000 sets are going to be sold in North America, and only 2000 in total will be available world wide, so this is definitely a special product that won't last very long at NARS counters.
In Canada, this will be sold exclusively at Holt Renfrew counters for $140.