Nars is known for keeping us on our toes, with the best new product innovations every year.  I'm finding that more and more, their formulas are truly made to look like skin – they might not last on skin forever but – to me – and I believe to the average woman – it's more important to look more or less like yourself than to look like you're wearing a mask of markup.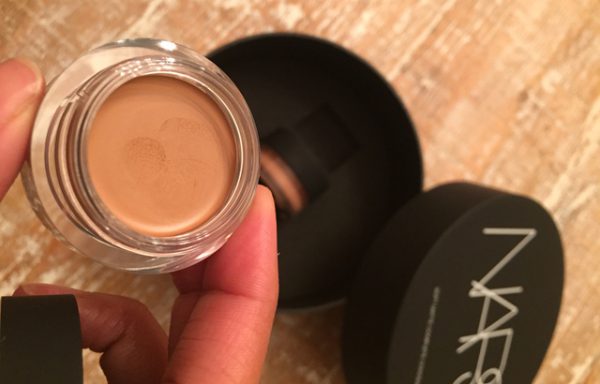 The new Nars Soft Matte Complete Concealers are Nars' most high-coverage concealers yet.  They are in a pot formula allowing one to dip in a finger or a brush – perhaps not the most hygienic way to dispense product but a tightly packed cream always allows for more coverage, and if that's what you're after then this is the way to get it.
The formula truly is "soft matte" – it feels silky smooth when you're patting and blending it on the skin and the final finish is a powdery one, not one that looks or feels caked on.  The colours are natural-looking with lots of shades being available in more yellow-based colours which always looks more natural – 16 shades available in all.
Check them out on Nars.ca and Sephora stores – available everywhere else in February.  $38.