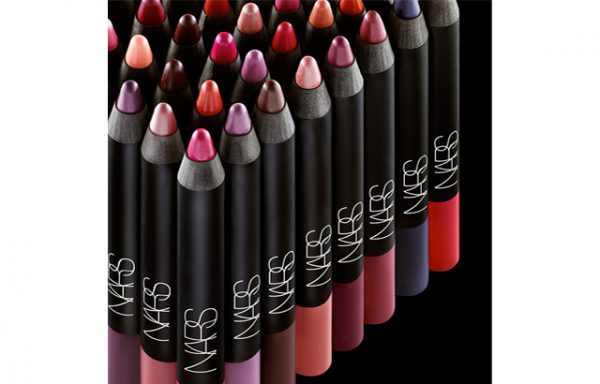 Nars now has 10 new colours of their Velvet Matte Lip Pencil.  The Velvet Matte Lip Pencil formula is great for those people who want the look of a natural-matte lipstick, but don't want anything dry on their lips.  The Velvet Matte lip pencil kind of glides on and feels comfortable on your lips.  The finish is more satin than dry matte, and it looks very natural.
The new colours are on-trend.  There are nudes and pinks, which are always in style, but there's also a super trendy deep plum, a stone lilac, a chocolate brown, and a burgundy.
The pigmentation is medium-coverage, and wear is better than that of a regular lip pencil – I find that they kind of stain so there's a bit of colour left even after eating and drinking.
The 10 new colours are:
Get Off (pink beige)
Intriguing (rose pink)
Do Me Baby (chestnut rose)
Famous Red (bright pink coral)
Endangered Red (Oxblood burgundy)
Lets Go Crazy (Vivid Pink)
Pussy Control (lilac)
Dirty Mind (deep lilac)
Lonely Heart (chocolate brown)
Unspoken (midnight blue)
Available March 1, 2017 exclusively at Sephora and Sephora.ca, and May 1, 2017 at all other retailers such as Hudson's Bay, Murale, and Nordstrom.