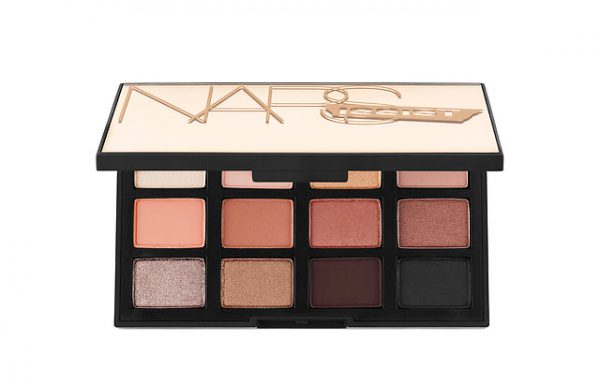 Meet the NARSissist Loaded Eyeshadow Palette, maybe the one palette that you might just use forever.  It's filled with neutrals in matte, shimmer, and glitter shades, so you have everything you need to create a really subtle makeup look, or to create one that's more intense.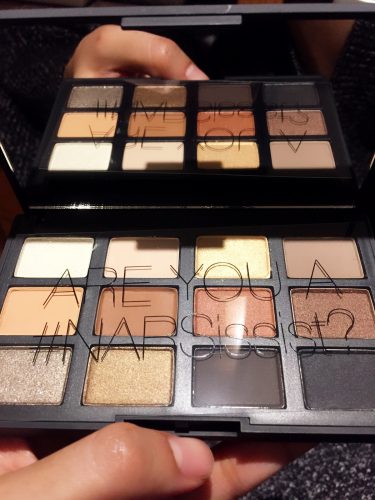 The eyeshadows are really nice quality – truly you can feel how good they are at first touch.  Buttery smooth so they blend well, and intensely pigmented so you need just a little to get the effect that you want.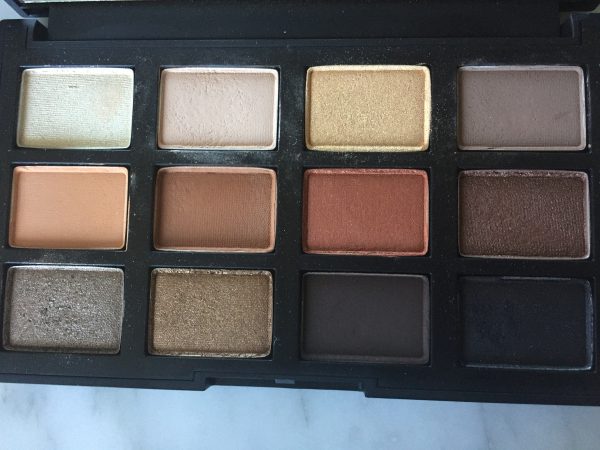 The colours in the palette are amazing – there's literally something for every occasion. 
The colours inside are (from left to right, all three rows):
Newbury Street
Windsor
Privilege
Dover
Foix
Castille
Alnwick
Beaumaris
Splendor
Versailles
Montaillou
Reale
My favourite shades are Windsor and Dover.  They're both matte, so I'm using Windsor all over my lid, and Dover in the contour and they're both perfect.  Newbury Street is a bit shimmery so it works as a high-light in the inner corner of the eye. 
The darkest shades are Montaillou and Reale – although Reale looks shimmery, it's actually more matte and will still work as a liner. 
Splendour is a perfect pewter-like shade for a smokier, more intense look, and it's an easy enough shade to wear. 
All-in-all, this palette is amazing and one that I'll be using for a long time.  It's available right now at The Bay and Nordstrom, and Sephora.ca, and it'll be in Sephora stores on May 1.  
The packaging is great too – the palette is heavy and sturdy so it's not going to deteriorate or fall apart on you.  There's a huge mirror inside so you can use this when you travel or on the go.  
This is absolutely one my favourite eyeshadow palettes that I've ever gotten.  
$74.