I've been skipping the blush for the last little bit, simply because I got tired of what I had, but then this beautiful and well-made palette from NYX came my way and kind of inspired me.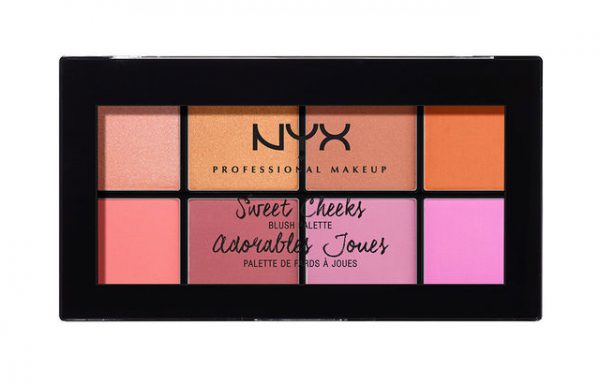 Priced at $29.99, this palette has 8 blush options and costs less than even 1 high-end blush – the best part might just be that many of these blushes remind me of my favourite ones from Nars.  I mean, doesn't the bottom right hand corner one remind you of Angelika (without the shimmer), and the deeper pink next to it of Desire?  Those have been my favourites in the past when I went more for bright blushes.
Nowadays, I find myself reaching more for the one above the Desire-lookalike and I gently tap it on to my cheeks for a subtle look.  These are so pigmented that I don't need very much, and they go on so smoothly without even any shimmer fall-out.  They apply matte (except for the two very shimmery ones at the top) and blend so well.
Pick up the palette in stores now.