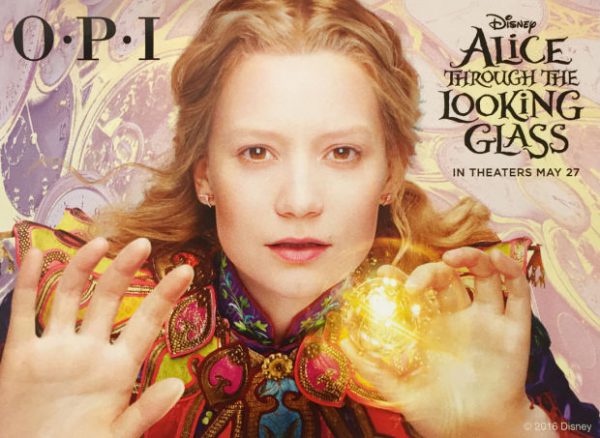 If you follow me on Instagram, you'll know that I've been checking out a few colours from the Alice Through the Looking Glass collection from OPI.  The collection is a take off from the Disney movie that launched this weekend and features lots of bright colours mixed with some quirky dark additions to make for an eclectic collection.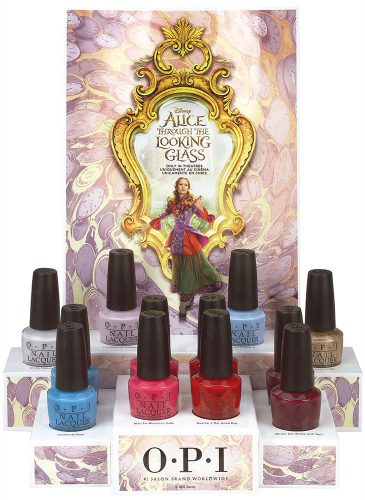 One of my favourite colours ended up being this blue – "the i's have it" – which got me so many compliments in real life.  It's such an on-trend summery colour that still seems to be slightly difficult to find.  This colour went on so smoothly and looked amazing on my nails – people even asked me if it was a gel polish!  It was super shiny when topped with my OPI Infinite Shine top coat and lasted a full week without any chipping.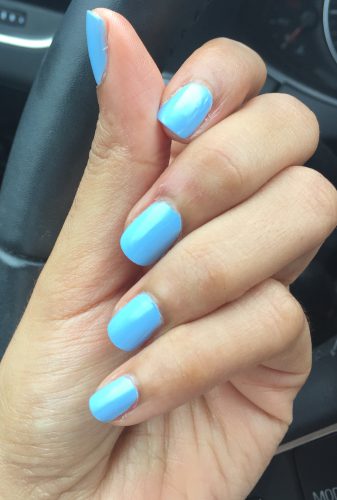 It's supposed to be a powdery blue, but it's brighter than I thought it would be, especially in natural light.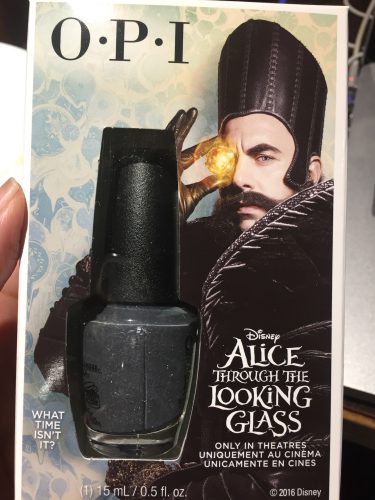 OPI has also released a special shade in this collection – it comes in what would be a collector's edition box.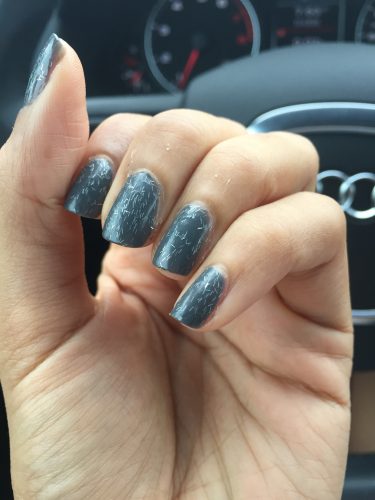 The shade itself – What Time Isn't It – didn't seem that special to me.  It's a dark grey with silver slivers… It chipped easily on me and I didn't love it as much.
All the colours are available as GelColors as well.
Here are all the shades: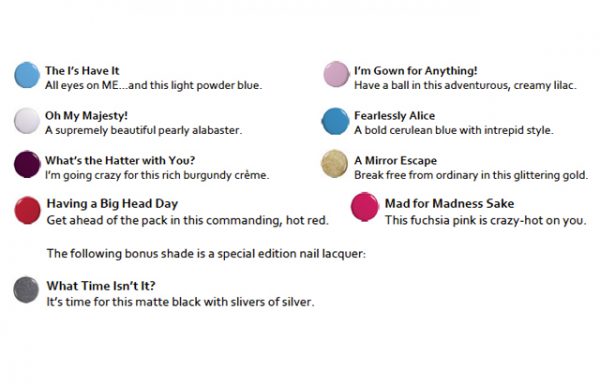 Colours are $12.50 each and the special edition colour is $18.75.