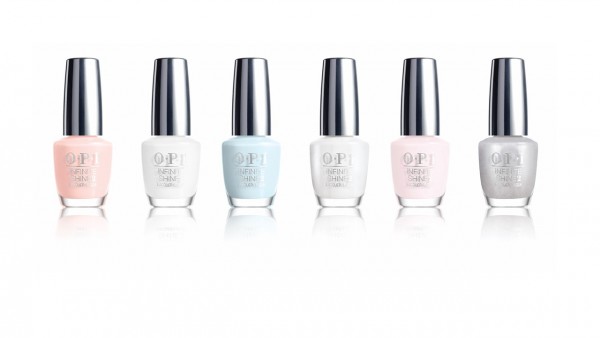 OPI launched new Soft Shades in its Infinite Shine formula this year, and the new colours are pretty amazing.  All except for one are opaque instead of being sheer like most Soft Shades, and of course they're long lasting because of the awesome Infinite Shine formula.
The colours are:
The Beige of Reason, a sheer, rosy light beige;
Non-Stop White, a solid opaque white;
Eternally Turquoise,  a pale green hued blue;
Pearl of Wisdom, a lightly shimmering mother-of-pearl shade;
Beyond the Pale Pink, a scandalously nude, barely there pale pink;
Go to Grayt Lengths, a chic shimmering, silvery gray
Here's my favourite colour: Beyond the Pale Pink which is a light pink that almost looks white.  It's easy to wear and works well for almost every occasion.  Yes, there's a tiny chip at the base of my pointer finger, but this picture was taken after a week of wearing the colour!  See how awesome the lasting power of Infinite Shine is?  I love the system.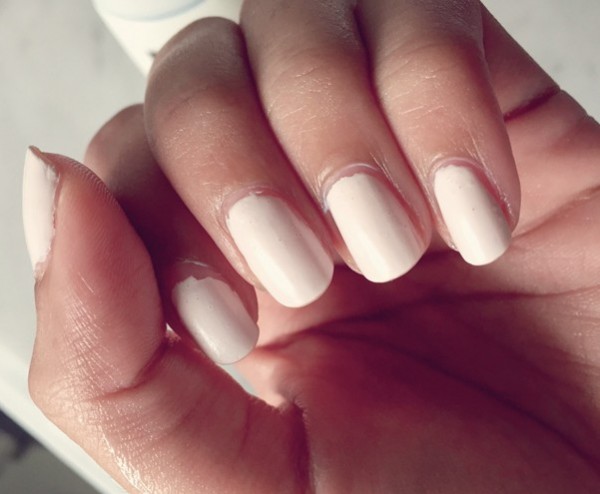 OPI Infinite Shine is available at salons.  It works best if you use the entire system, including the primer and top coat.