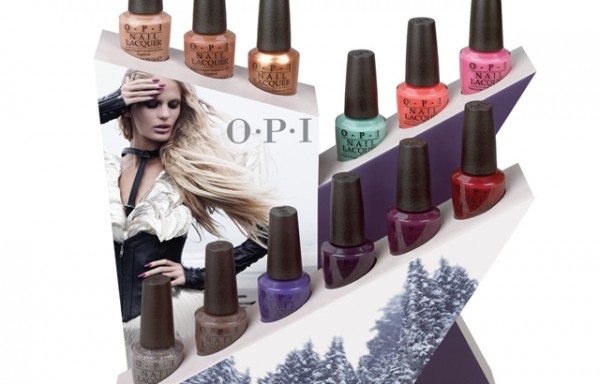 This August, OPI's collection is inspired by Norway, Finland, and Copenhagen.
Inspired by the great northern lights in Finland, deep blue fjords in Norway, and colourful houses in Copenhagen, Nordic Collection by OPI  brings the diverse colors of its namesake region to nails and toes for Fall/Winter 2014. This new collection of 12 lacquers feature a palette ranging from spicy browns in shades of bronze, cinnamon and caramel to rich purples in wine, black cherry and blue-violet hues, with accents of creamy coral, pink and sea green.
Colours are:
Going My Way or Norway?: Caramel
Ice-Bergers & Fries: Wood brown
OPI with a Nice Finn-ish: Light bronze
My Voice is a Little Norse: Prismatic shimmer
Can't aFjörd Not To: Creamy coral
How Great is Your Dane?: Cinnamon coffee
My Dogsled is a Hybrid: Creamy sea green
Suzy Has a Sweet Tooth: Strawberry candy pink
Do You Have this Color in Stock-holm?: Icy blue-violet
Thank Glogg It's Friday!: Wine
Viking in a Vinter Vonderland: Deep purple
Skating on Thin Ice-Land: Black cherry
$11.50 each at salons, and also available in GelColor.