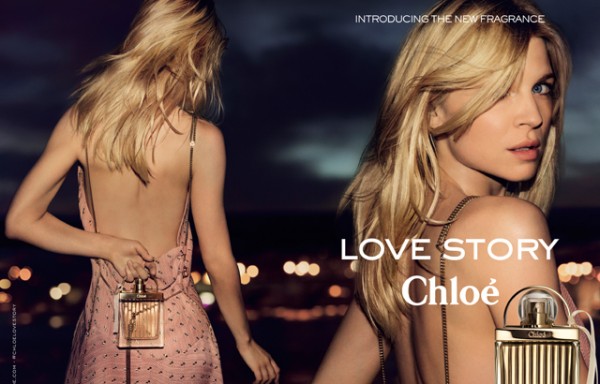 This is the present for anyone who likes feminine perfumes, or just enjoys Chloe perfumes in general… and I've found that to be the majority of women I know.  People always pick up the bottle off my vanity (it's too pretty), spritz it, and then think they need to get some for themselves too.
The Love Story packaging is similar to the traditional Chloe bottle but it has a little handle on top so that it looks kind of like a mini glass handbag.
The scent is clean and fresh – much like the original Chloe – made from neroli, orange blossom and jasmine.  The drydown has a lot of musk and cedar in it, which wears well and lasts for a long time.
All said and done, this scent is easy to wear, mainly because it's not that original and doesn't stray far from all the other Chloe's which are beautiful.  You can't go wrong with this, but if you have one of the other Chloe's then this is in the same vein, which might be a good thing.  It's like shopping at one store, or with one designer – you know what you're going to get, there's a certain style, a certain aesthetic that is always there but updated for the seasons.  Shopping at a store you love isn't a bad thing – it's easy and convenient and you know you're going to find something you love.
Here's where you can find Chloe Love Story:
Sephora, Hudson's Bay, Holt Renfrew, Ogilivy, Nordstrom and Shoppers Drug Mart.
30ml Eau De Parfum / $70.00 (Sephora Exclusive)
50ml Eau De Parfum / $100.00
75ml Eau De Parfum / $125.00
200ml Body Lotion / $55.00
200ml Shower Gel /$50.00